Just us for great food for a great cause!
The annual charity event takes place on one Saturday every October during Fire Prevention Month. Martino's donates 100% of ALL SALES to the Stanley and Boyd-Edson-Delmar Fire Departments on the selected day where the fire personnel come to the restaurant and do ALL the WORK (with some supervisory help from Martino's staff that also volunteer their time). They prepare, cook and serve the pizzas and even stay after to help clean up. Martino's supplies all ingredients for the large and small one topping pizza's with the help of product donations made by some of our food vendors.
This is an exciting fun filled day for employees, fire departments and customers. Martino's supplies a bouncing house for kids. The fire departments bring along a fire truck and ambulance for tours. Martino's also holds a pizza eating contest between the two fire departments. Make sure you attend our next Prevention & Pizza to help our local fire departments while having a great time!

Money Raised
2015 - $6,300
2014 - $8,500
2013 - $6,000
2012 - $7,000+
2011 - $5,800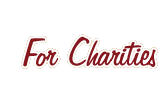 Would you like Martino's to sponsor or give a donation to your next event?
Martino's Pizza Place is proud to say we give back to our Stanley, Wisconsin area community. We review all donations or sponsorships requests with the utmost concern and regard. If your church, school, youth group, or non-profit organization is looking for a donation or sponsorship, please stop-in or send your request with a brief explanation of your event. Please be sure to include what you are requesting, date of your event, who the event benefits, and your contact information. You may send your request to:
Jennifer Horgen | 965 Pine Street | Stanley, Wisconsin 54768

We get many requests, so be sure to follow-up.