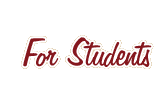 Martino's Pizza Place believes in investing the youth of the Stanley area.
New Sign Project
In the fall of 2013, Martino's recruited Stanley-Boyd High School's latest Agriculture Class for a landscaping project. The class built a retaining wall around the restaurants new sign located at the end of the drive way. The students worked hard during their class and were able to receive good hands on experience.
Thanks students!
School Field Trips and Group Tours
Martino's Pizza Place offers a fun opportunity for children to receive a behind-the-scenes look at our Italian restaurant. Kids receive a tour of the kitchen and see how we make our homemade pizza dough. The kids even get to make their own individual, mini pizzas! A minimal fee may apply based on your group's size.
The cost includes their mini pizza, soft drink, and a coupon for a FREE mini pizza for their next visit. We love to have children in our restaurant, and we hope to see your class, group, or club soon! Contact us for more information.